---
ARTIST STATEMENT
---
As an international Filipino artist based in Paris it is inevitable that my subject matter lives at the nexus of Europe and Southeast Asia. That said, my sincere hope is that it touches (and occasionally cuts) at a universal level in a way that is not slavish to origins or national boundaries. My time in Paris has reinforced my belief that French artists struggle to shed the magnetic force of Impressionism. It still informs their work to this day. Similarly, Filipinos have a hard time shedding their own, but I feel that my work tries to create a distance.
When viewers observe at my work, I want them to be uncomfortable — not in a naive attempt to shock or horrify but to always remind them of what might be lurking around the corner. Of all the visual information that they have downloaded into their brains over the course of their busy days, I want them to be reflecting on my work when their heads to hit their pillows. I want to tickle their curiosity and provide a clean window through which they see and interpret the real world.

---
ABOUT THE ARTIST
---
Allanrey 'Migz' Salazar is a Multi-Awarded International Filipino contemporary visual artist based in Paris. His work rests at the nexus of hard and soft, clean and dirty…it captures the plight of the individual-struggle, faith, ecstasy and the frailty of humankind. There's nothing about the images of his works that is harmoniously beautiful by any conventional standards. Salazar wanted the viewer to stock with the image as profoundly; a resonant image that will not deliver its real physical meaning, it is against narrative and probably against interpretations; it's pure allegory and metaphor.
After moving to Germany and Paris from Manila more than a decade ago, Allanrey 'Migz' Salazar is among the few Filipino contemporary artists who live their passion for art in Paris. His recent body of works is a radical departure from abstract to cataclysmic biblical iconography with secular socio-religious and political narrative, a visual satire in his creative piece. His works elucidate current socio-political concerns dealing with matters of the human condition, revealing the plight of individuals — struggle, faith, ecstasy and doom in mankind.
However, with his craft, Salazar's works involved in a cultural rebellion — a connection of social and political revolution from mind to mind. Salazar conducted a brief study of Fine Arts in École National des Beaux-Art in Paris, though simultaneously exploring passionately other mediums. For more than a decade, He has produced a diverse body of works in painting, sculpture, photography and other medium. He is amongst the most active Filipino contemporary artist in France, with solo exhibitions hosted mainly in Paris. Furthermore, he brings a unique perspective, creativity, and passion to all that he does. He lives and works in Paris. By: Angus Morrison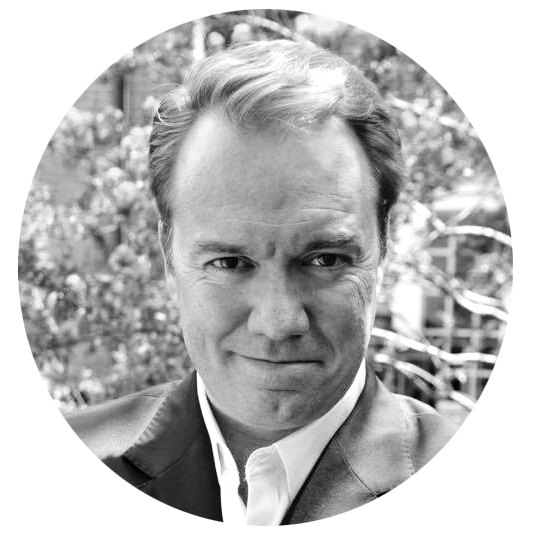 By: Angus Morrison
About the Author: Angus Morrison is the author of the financial and technology thriller, Bandwidth@bandwidthbook.com and Wavelength @ www.amazon.com/Wavelength - Angus-Morrison.He has been a Pulitzer-nominated financial journalist for Bloomberg News and has written for The International Herald Tribune, The New York Observer and the Globalist. He lives with his wife and son in Paris.
Read more translations